Here are the Key Take-aways from the recent Wisdrop CX study, conducted online by Braincandy, in Oct. 2021, with a nat rep sample of 800 people (16-75 y.o.) in Poland.
5 Key Take-aways
Cosmetic stores provide the best Customer Experience in Poland (10 industries under test). (See Chart)

Rossmann got the highest CX score for CX out of all brands tested (78).

CX importance of mobile apps is significant, especially for Super Markets, Telecoms and Banks.

When it comes to Customer Experience, personalization is all it matters.

Meeting customers' expectations is the most important factor for improving CX.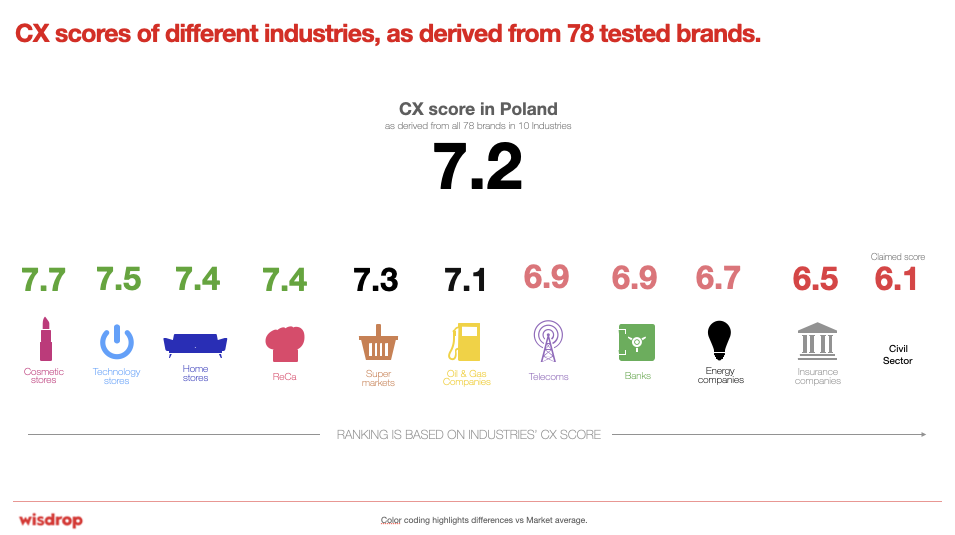 A few words about Wisdrop
Wisdrop is a subscription-based service that offers valuable consumer knowledge in an inspiring format that trains your business instinct and helps you make better decisions every day. For more information, visit www.wisdrop.com.