Here are the Key Take-aways from the recent Wisdrop Hearts, Minds and Wallets study, conducted online by Braincandy, in June 2022, with a nationally representative sample of 800 people (16-75 y.o.) across Greece.
5 Key Take-aways
Negative emotions are winning ground mainly due to bad economy. Fear takes over happiness.

The economic situation may concern everyone, yet war dominates the news while work our personal discussions.

People that foresee a great recession have almost doubled. Pessimism is directly correlated with people's ageing and personal financials. (see chart)

Greeks are suffering from a massive increase of expenses, that led to decreased savings, caused by skyrocketed inflation.

The gradual lockdown withdrawal has led to Greeks' increased investment in outdoor activities; transportation, ReCa & travelling.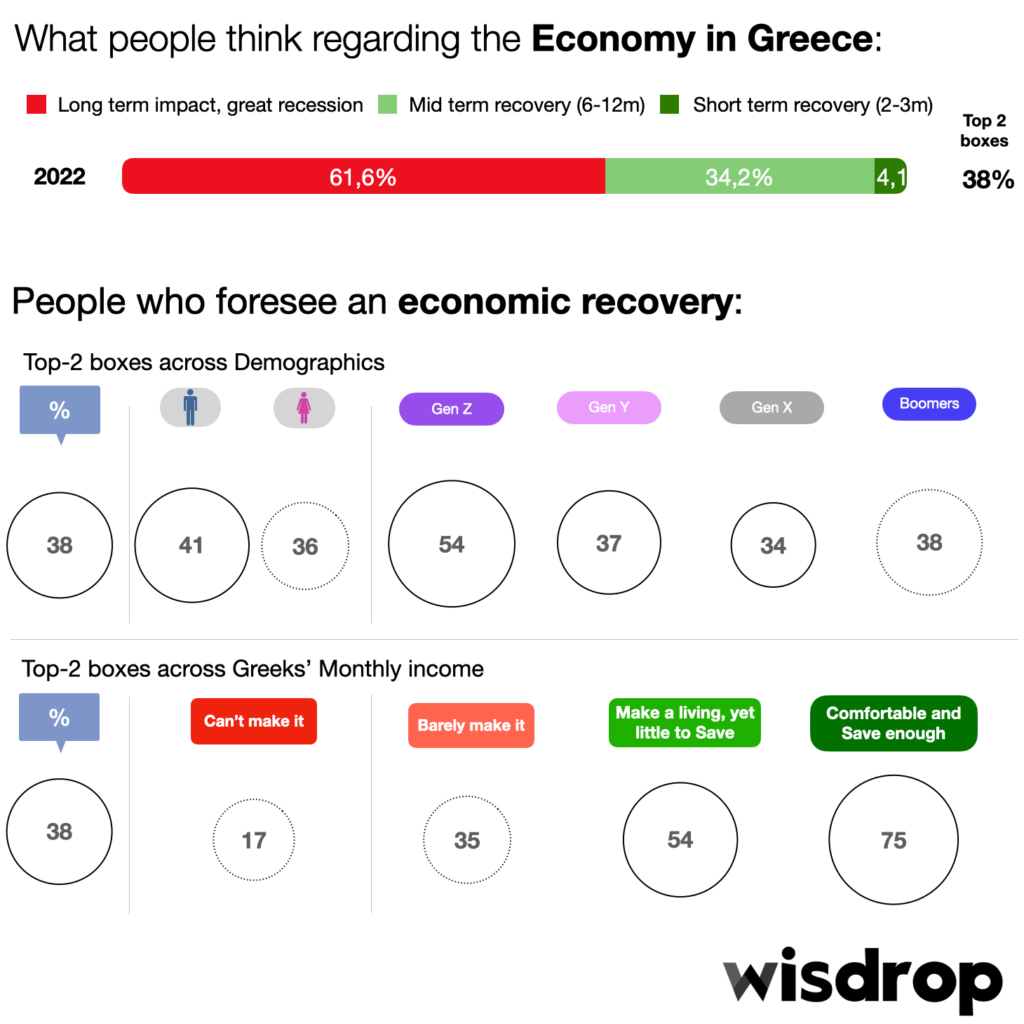 A few words about Wisdrop
Wisdrop is a subscription-based service that offers valuable consumer knowledge in an inspiring format that trains your business instinct and helps you make better decisions every day. For more information, visit www.wisdrop.com.