Here are the Key Take-aways from the recent Wisdrop e-grocery equity tracking study, conducted online by Braincandy, in June-July 2022, with a nationally representative sample of 500 people (16+ y.o.) across Greece.
5 Key Take-aways
Almost 4 out of 10 Greeks shopped groceries online, increased +37% vs last year.

"e-supermarket" creates a completely different context in consumers' minds. AB leads ΤοΜ awareness when it comes to e-grocery stores. (see chart)

Online environment allows for great plurality of options, especially in occasions like "Festive holidays" & "Seasonal items".

Prices become the No.1 driver, while "Prompt delivery" dropped in 3rd place. (see chart)

eFood has become a clear challenger, establishing as a stand alone e-Groceries platform. BOX follows its lead.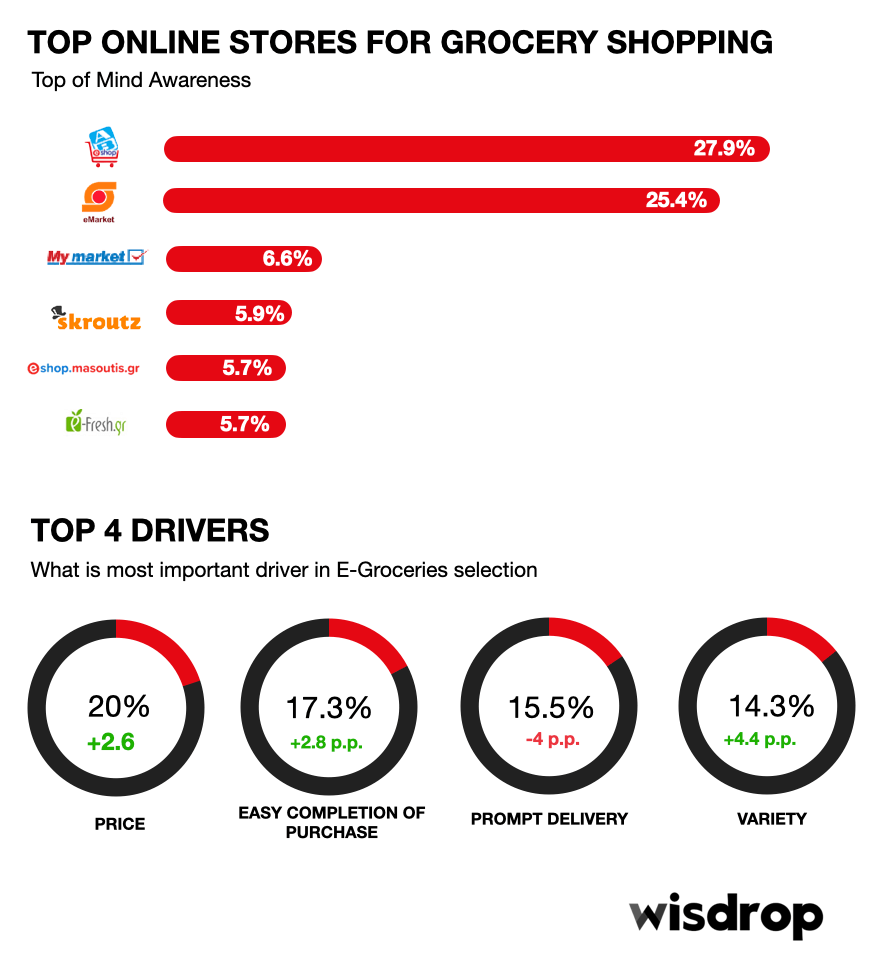 A few words about Wisdrop
Wisdrop is a subscription-based service that offers valuable consumer knowledge in an inspiring format that trains your business instinct and helps you make better decisions every day. For more information, visit www.wisdrop.com.