Here are the Key Take-aways from the recent Wisdrop Spa & beauty treatments study, conducted online by Braincandy, in May 2022, with a nationally representative sample of 800 people (16-75 y.o.) across Greece.
5 Key Take-aways
Over the last 2 years Greeks have slightly become more concerned into looking good, with Gen X investing significantly more into beauty treatments.

Men are gradually taking care more of themselves. Spa services, with contrast to women, are becoming their thing. (see chart)

The pandemic has affected significantly the beauty salon business and especially limb treatments. Manicure is losing women & younger gens.

Hair removal with laser has still low penetration and questionable loyalty since 1 out of 3 who did it, won't do it again.

7 out of 10 Greeks are opposed to any facial procedures, both surgeries & tightening.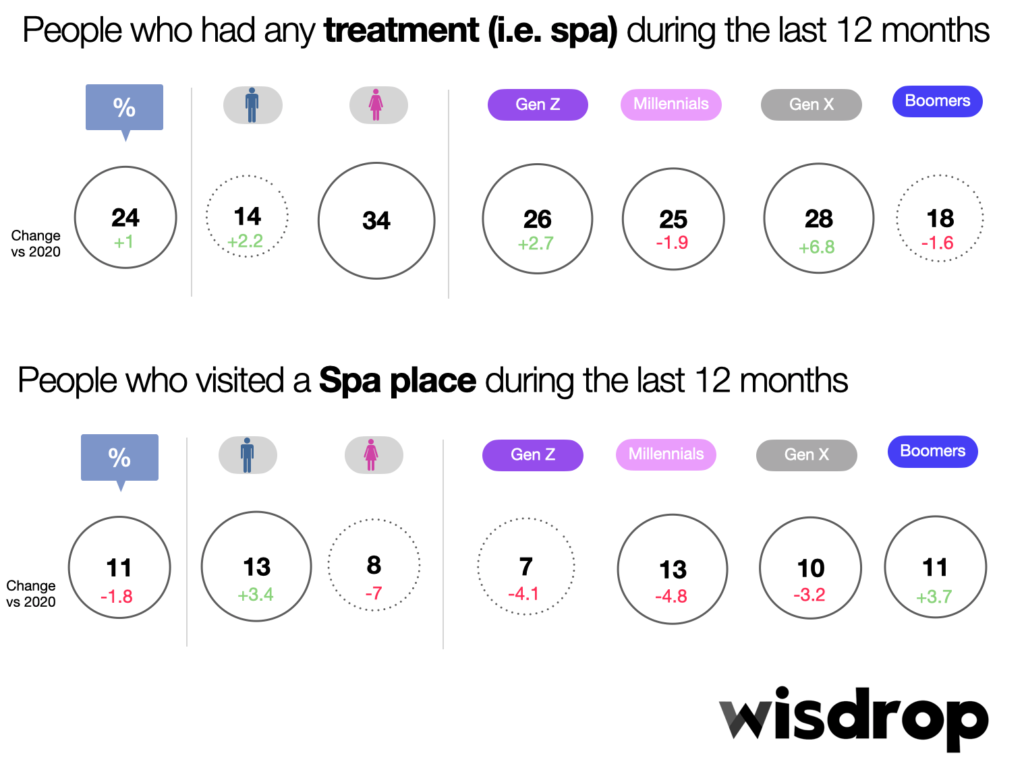 A few words about Wisdrop
Wisdrop is a subscription-based service that offers valuable consumer knowledge in an inspiring format that trains your business instinct and helps you make better decisions every day. For more information, visit www.wisdrop.com.