Here are the Key Take-aways from the recent Wisdrop All about health study, conducted online by Braincandy, in May 2022, with a nationally representative sample of 800 people (16-75 y.o.) across Greece.
5 Key Take-aways
Healthy living is mainly about healthy diet for Greeks, however, diet is less important vs 2 years ago.

Greeks are concerned about their mental health, almost as much as their physical health. Gen Zers who are under a treatment for mental disorder are double the size compared to general population. (See Chart)

1 out 10 Greeks has abandoned a healthy diet, while a similar percentage appears to have embraced veganism.

Two years of pandemic have affected Greeks' sleeping routine. Gen Z has lost over one hour of sleep per day over the last 2 years.

Covid made Greeks more engaged with health monitoring. Health apps and check-ups have increased significantly.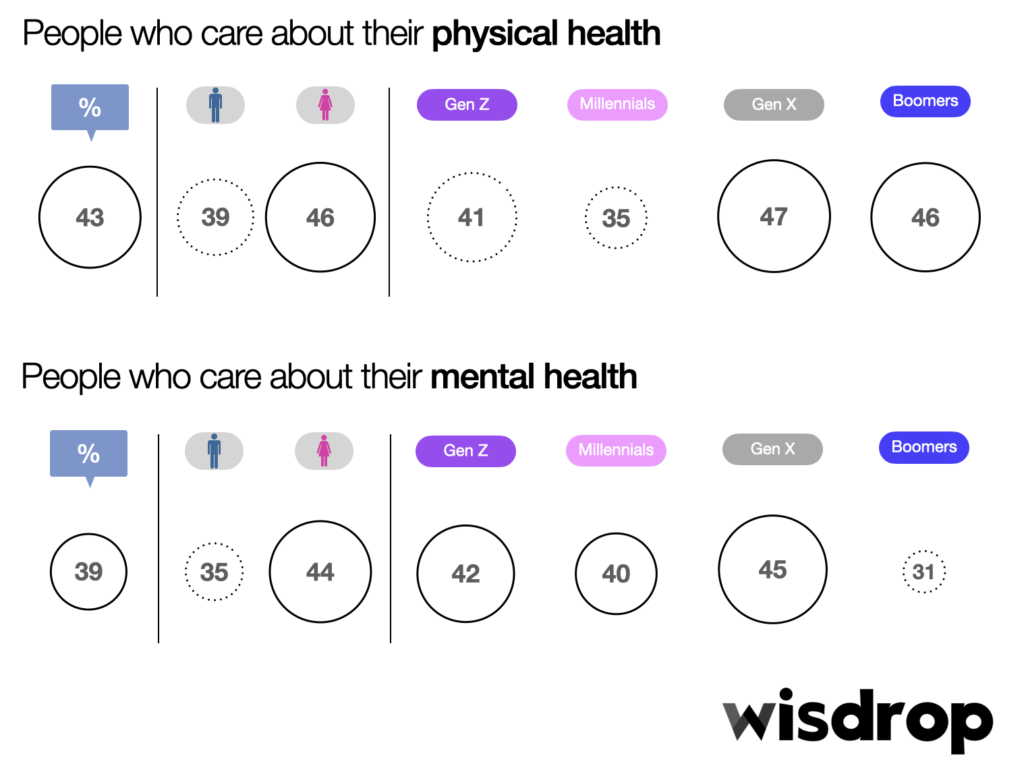 A few words about Wisdrop
Wisdrop is a subscription-based service that offers valuable consumer knowledge in an inspiring format that trains your business instinct and helps you make better decisions every day. For more information, visit www.wisdrop.com.