Here are the Key Take-aways from the recent Wisdrop Next big thing in commerce study, conducted online by Braincandy, in Mar. 2022, with a nat rep sample of 800 people (16-75 y.o.) in Greece.
5 Key Take-aways
Mobile phones are the ultimate commercial tools across demographics, for many tasks beyond online shopping. (See Chart)

Health-related trends acceptance has dramatic variations among generations, while Plant-based products seem to be trendy, besides healthy.

Average delivery time of online groceries shopping is at 9.5 hours. Wolt is by far the fastest, with average delivery under 2 hours.

Social commerce and product recommendations by influencers seem to be quite relevant to women and Gen Z.

It's great for brands to serve a higher purpose, but most people simply prefer a product that does what it promises.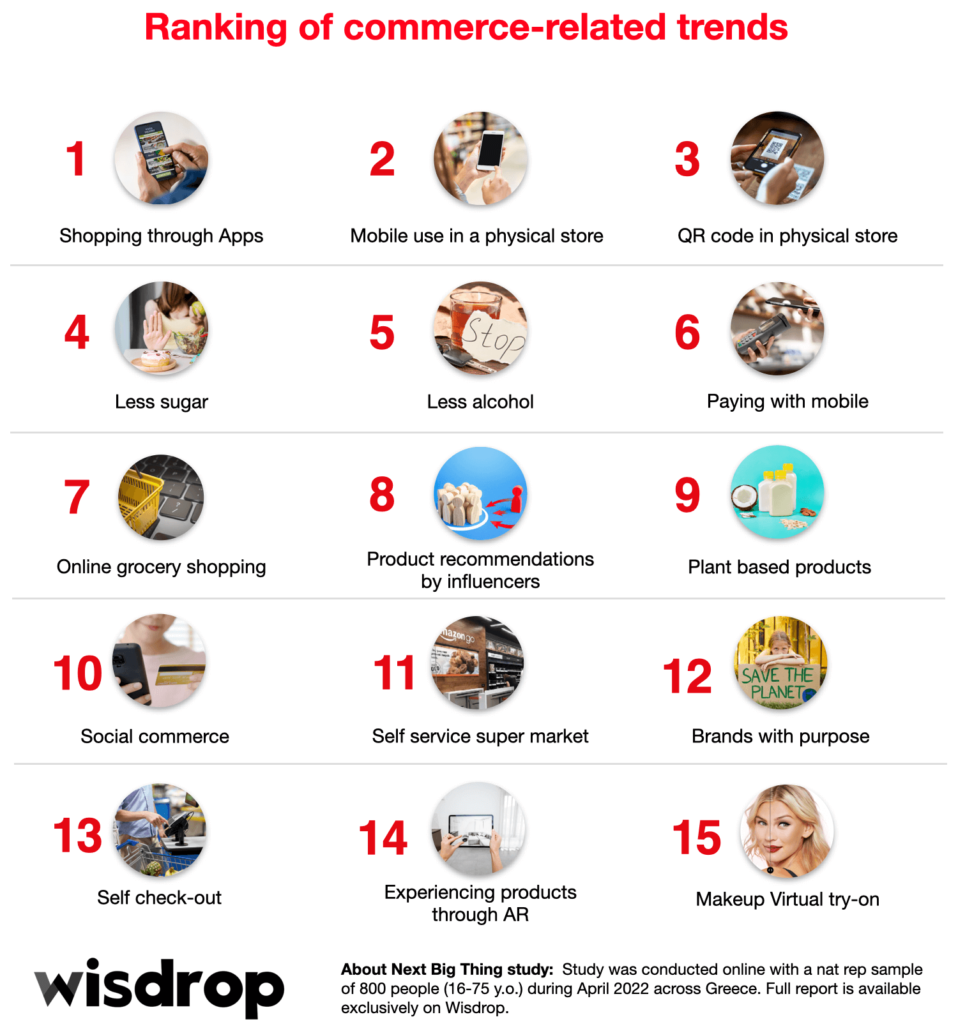 A few words about Wisdrop
Wisdrop is a subscription-based service that offers valuable consumer knowledge in an inspiring format that trains your business instinct and helps you make better decisions every day. For more information, visit www.wisdrop.com.