Here are the Key Take-aways from the recent Wisdrop Super Markets Equity study, conducted online by Braincandy, in Nov. 2021, with a nat rep sample of 800 people (16-75 y.o.) across Greece.
5 Key Take-aways
Sklavenitis' TOM is in constant rise while Lidl comes back to 4th place after 5 years. (See Chart)

AB loses "Dinner" occasion. Sklavenitis takes the lead in "Festive dinner" for the 1st time.

"Environment" becomes the 3rd category driver, winning over "Variety" this year. "Fast check-out" (new) is not a differentiator. (See Chart)

More and more people want to feel unique (Autonomy at 39% vs. 34,3%) when it comes to grocery shopping.

Dairy&Refrigerated items, Cheese&Cold cuts and Confectionary are top3 categories that affect the overall grocery experience.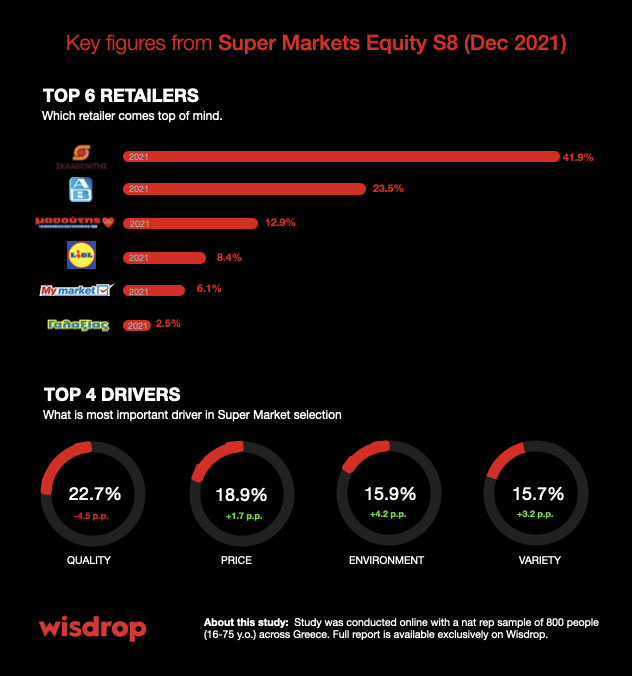 A few words about Wisdrop
Wisdrop is a subscription-based service that offers valuable consumer knowledge in an inspiring format that trains your business instinct and helps you make better decisions every day. For more information, visit www.wisdrop.com.