Here are the Key Take-aways from the recent Wisdrop Energy Equity study, conducted online by Braincandy, in Jan. 2022, with a nat rep sample of 800 people (16-75 y.o.) across Greece.
5 Key Take-aways
When it comes to Energy, DEH = electricity, FYSIKO AERIO = natural gas, while NRG and HERON stand out on smart home & environment respectively.  (See Chart)

Increased intimacy for Gen Z across alternative Energy providers indicates further engagement & potential growth.

There is not a single provider in this industry that evokes positive emotions.

"Prices" may be claimed as by far the most important, however, "Honesty" turns out to be the No.1 driver. (See Chart)

When it comes to Energy providers, the majority of customers wants to feel safe (Security 44,2%), while Personalisation may work as a strong differentiator.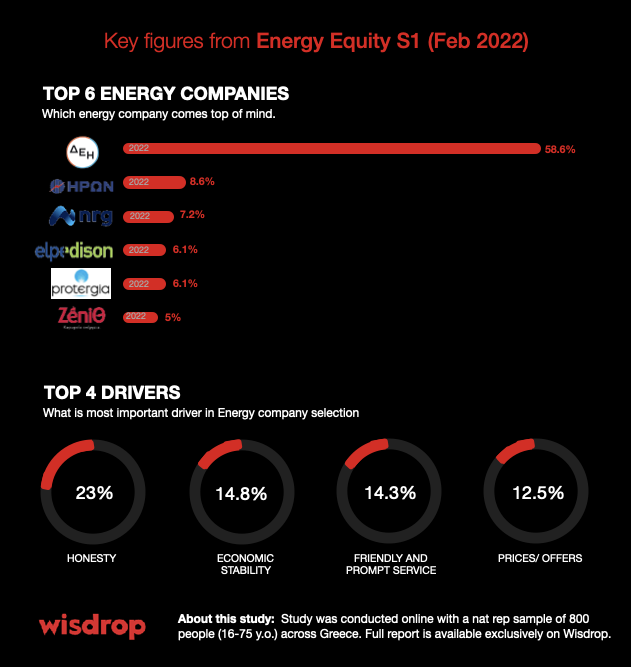 A few words about Wisdrop
Wisdrop is a subscription-based service that offers valuable consumer knowledge in an inspiring format that trains your business instinct and helps you make better decisions every day. For more information, visit www.wisdrop.com.