Here are the Key Take-aways from the recent Wisdrop Original Made In study, conducted online by Braincandy, in Jan. 2022, with a nat rep sample of 800 people (16-75 y.o.) in Greece.
5 Key Take-aways
Innovation is not a European thing, in contrast with Credibility & Respect for the Environment. Germany achieves the top3 across notions. (Chart)

USA may drive Innovation, but does not convey Credibility. (Chart)

Greece, with tradition in agriculture, takes over Greeks' minds when it comes to Fresh meat & Dairy products. Netherlands follows.

No matter how big is the buzz around K Beauty Products, Korean Cosmetics is not yet a trend in Greece.

Quality trumps Effectiveness in Cosmetics & Flavour in Snacks when it comes to the importance of selection drivers.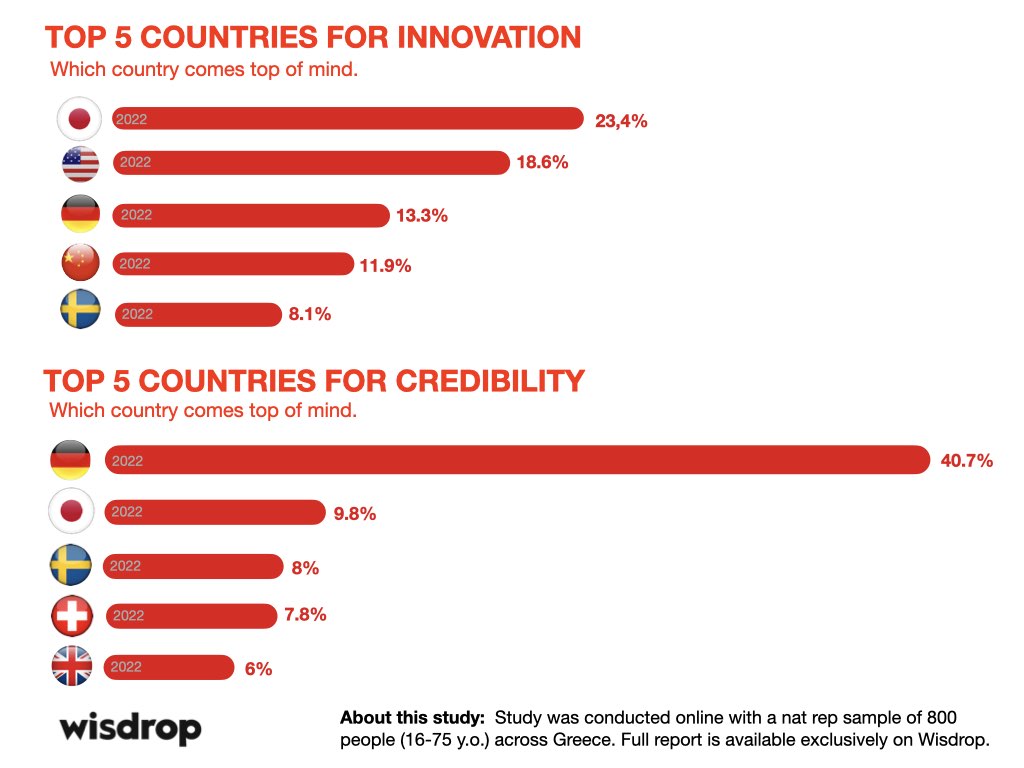 A few words about Wisdrop
Wisdrop is a subscription-based service that offers valuable consumer knowledge in an inspiring format that trains your business instinct and helps you make better decisions every day. For more information, visit www.wisdrop.com.