Here are the Key Take-aways from the recent Wisdrop CSR study, conducted online by Braincandy, in Sep. 2021, with a nat rep sample of 800 people (16-75 y.o.) in Greece.
5 Key Take-aways
Corporate Social Responsibility, as a term, says "Nothing" to the majority of Greeks, explaining CSR overall low levels.

Despite people's high expectations regarding responsibility towards society, companies failed to rise to the occasion.

Despite latest global movements upon racism & equality, Greeks appear to care more about traditionally institutional issues such as Poverty, Environment & Health. (See Chart)

CSR can be seen as an equity builder but not as a short term sales driver for companies.

"To Chamogelo tou Paidiou" is the most well known & trusted organisation. 6 out of top10 organisations are children related.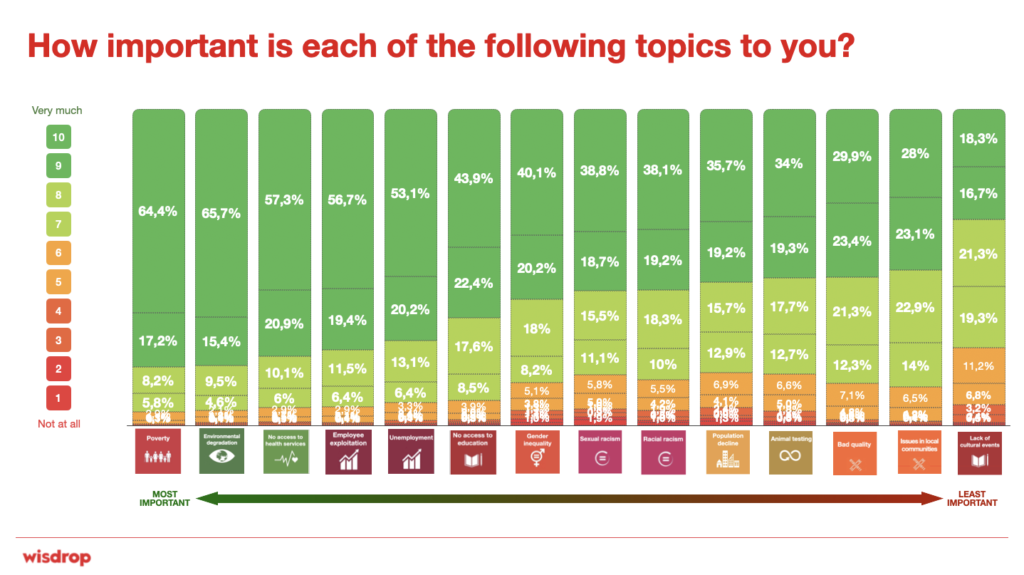 A few words about Wisdrop
Wisdrop is a subscription-based service that offers valuable consumer knowledge in an inspiring format that trains your business instinct and helps you make better decisions every day. For more information, visit www.wisdrop.com.